SUMMER IS FINALLY HERE!!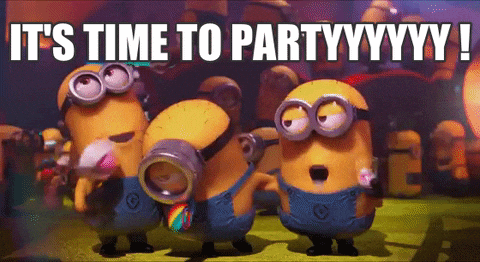 School is done, warm weather is here, schedules are more relaxed and it's time to eat clean and simple!  I've shared many times that we love to grill in the summer but also love to eat fresh salads, grilled veggies and anything with minimal prep time.  I'm all about easy and simple dishes in the summer and this fruit salad is just that.  This salad has only 4 ingredients, takes minutes to throw together, has minimal "marinating" time and lasts for several days in the refrigerator.  You can serve this salad with brunch, as a dessert with ice cream, or as a snack by itself.  The fresh lemon juice and mint pack a refreshing punch and the lemon juice helps preserve the fruit so it lasts longer.  
You can use any fruit in this salad and I always encourage eating local and seasonal.  I had a ton of cantaloupe, mango, grapes, apples, and blackberries when I created this salad but strawberries, blueberries, and kiwi would be flavorful too.  I encourage you to be creative and please let me know if you come up with an award winning fruit combination!   I love getting new ideas and flavors from you all!!
Happy Summer!!!! 
Fruit Salad with Lemon Mint Drizzle
2 tablespoons Mint leaves (plus additional for garnish)

2 tablespoons Honey

Juice of 1 large lemon

4 cups of assorted fresh fruit
Place mint leaves, honey and lemon juice in a food processor and blend until thoroughly combined.  Pour lemon sauce over fruit and toss until combined.  Cover and chill salad for 30 minutes or longer, garnish with additional mint, and serve immediately.
Serves 4-6.
Please reload