Hey friends!  I hope all of you are having a wonderful summer!  It's been fast and furious for our family...as usual.  We had a fabulous vacation to the Caribbean (Turks & Caicos) which was much needed.  We had 9 days of sunshine, ocean breeze, wonderful Caribbean cuisine, massages, walks on the beach...I could go on and on.  It was truly amazing!
Our summer has also been jam packed with college visits for our son.  He will be a senior this year and is a football player so he and my hubby have been on the road non-stop looking at colleges and attending football camps.  The football recruiting process is crazy and nerve-wracking!  He has received quite a few offers with hopefully more on the way which makes the decision making process hard for him.  Fortunately, he is blessed to have some amazing options for his college education and I will keep you all posted on how it goes.
My kids start school in a month (NOOOOOO!) so I've been trying to wrap my head around getting organized.  I'm the team mom for the football team so that takes quite a bit of organizing and I'm also trying to get uniforms and backpacks ordered, school supplies purchased, sports and school activities on the calendar and my house in order.  My daughter wanted to make a trip to The Container Store so she could get her room organized and that prompted me to organize my Pantry...it had become such a mess!
If you know me well, you know I'm an organizational freak.  I cannot stand clutter or chaos...it truly gives me major anxiety.  I just about lose my mind when I walk into my son's room which looks like a disaster zone (his problem not mine)...God Bless his future college roommate!  My pantry has always been relatively organized but since starting my blog and cooking more, I've accumulated a lot more "stuff" and it was piling up and making it difficult to find anything.  I decided to purchase a ton of plastic (BPA Free, of course) and glass containers and get my pantry in order.
I always keep a ton of food on hand...probably too much.  I might be a "food hoarder".  But it truly makes me happy to have a variety of food options and plenty of them, especially during football and volleyball season where I'm hardly ever home in the evenings and I often have to throw together quick dinners.  I also like to keep tons of easily-accessible snacks for my husband and kids.  Nothing makes me more irritated than when my kids say "we have no good snacks".  That just means they don't open their eyes and look at what we have.  So I decided to make the majority of our snacks at eye level and in clear containers so they can grab and go.
Some snack ideas I keep handy are:
Misc. Roasted, Unsalted Nuts (almonds, cashews and macadamia nuts)

Harvest Snaps Snapea Crisps (Costco)

Plantain Chips

Simple Mills Crackers

Graze Sticks from Mission Meats

Gluten Free Pretzels

Individual packages of mixed nuts to throw in my bag or kids' lunches

Tropical Fields Crispy Coconut Rolls (Costco)
I also keep an old chicken feeder stocked with a variety of protein bars, meat sticks, fruit bars, etc.  This has been the best!  Each family member can grab what they like.
I also had to get my baking supplies in order.  I had bags of various flours and other ingredients piled up in bins and it was chaotic when I tried to cook!
Before pic of my various flours (not sure how I found anything)...
 After...
Here's the link to my favorite storage containers...  They seal by simply pressing down the circle button on top which is perfect to keep ingredients fresh.  You can get them at The Container Store or on Amazon (click the pic for the link) and they come in a wide variety of sizes.
I keep a "Clean Treats" basket for the kids to access anytime!  This is the perfect solution for the tons of individually wrapped snacks I keep on hand.  My kids love Late July Peanut Butter Minis, Smashmallow Rice Krispy Treats, Lucy's Gluten Free Cookies, and Think Thin Protein Cakes.  Once school gets started, I plan to do a few posts about "clean" kid-friendly snacks and lunch ideas.  I find my kids get bored with the "same old lunches" so I love creating new options and sharing them with my fellow mommas.  I would love other moms to share too!!
I bought these cute labels on Etsy forever ago for my grains...
I also had a large spice rack custom built for my pantry several years ago when we remodeled our kitchen.  It had become quite a mess so I organized it too.  I might have a small obsession with Primal Palate spices.
Well, that's the gist of my pantry organization and I hope it helped some of you.  I find organizing so fun and fulfilling.  Like I said before, seeing a space organized brings me clarity and eases my anxiety.  I can't believe school is almost here and my last full summer with my son is almost done.  This time next year I'll be shopping for a college dorm (new blog ideas) and crying over my baby leaving me.  This next year will be a very busy, emotional roller coaster so starting the school year feeling organized and accomplished will help me so much.  Please let me know if you have any questions about my pantry organization and I hope you find the inspiration to organize some area of your home if you need to.  
Happy Summer!!!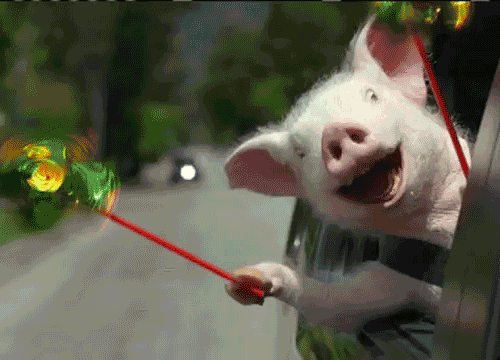 Please reload